Mental Health and Wellbeing Resources
Friday, November 6, 2020
"The challenges we are facing are real, and our work and learning are important – but your health and wellbeing are precious, and always come first."

— Chancellor Venkat Reddy
Dear members of the UCCS community,
We are living in difficult times, and we are all being asked to rise to challenges like we've never seen before. From a pandemic and nationwide calls for racial justice, to a mental health crisis, we are all facing stresses. Many of us are simply doing our best to make it through each day.
Now more than ever, we must remember to take care of ourselves and those around us.
If you are a student, resources are available to support your wellbeing. Mental Health Services at the Wellness Center continues to provide services for students. If you are wondering if you should be concerned about any mental health-related issue, you may take a free mental health screening online. Counseling appointments can be made by calling the Wellness Center at (719) 255-4444.
If you are a faculty or staff member, resources are available to you as well. Faculty and staff may use the Colorado State Employee Assistant Program and make an appointment online or by phone at (800) 821-8154.
Anyone can use multiple 24/7 options for immediate help. Colorado Crisis Services is available by calling (844) 493-8255 or by texting "TALK" to 38255. If you desire different assistance, please text "NAMI" to 741741 or call (800) 950-NAMI to reach the confidential National Alliance on Mental Health help line. For other clinical services in the community, a search for clinicians for your specific needs can be conducted at psychologytoday.com/us.
Please do not hesitate to use these resources. No matter what you are experiencing, you do not need to process alone. The challenges we are facing are real, and our work and learning are important – but your health and wellbeing are precious, and always come first.
Respectfully,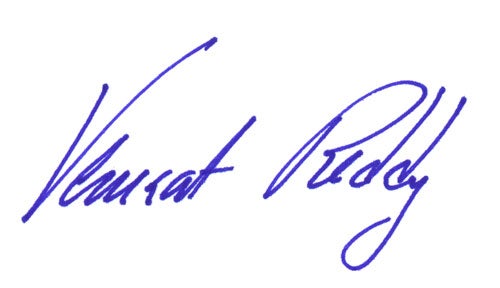 Venkat Reddy
UCCS Chancellor
[ BACK TO STATEMENTS & MEDIA ]