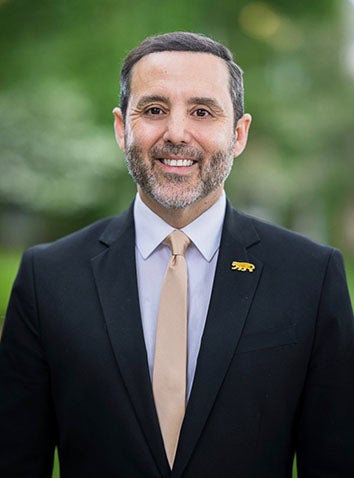 Vice Chancellor for Enrollment Management
About
Jose Cantu, Ph.D. serves as the inaugural Vice Chancellor for Enrollment Management at UCCS since November 2022.
Jose brings 29 years of successful higher education experience in recruitment operations, admissions processing, financial aid, registrar and records, campus solutions, marketing and communications, new student orientation, international programs, first year campuses and instruction, and student success.
As a progressive leader who believes that dynamic teams are the success of an organization, Cantu also has a proven record in creating, developing, and training high performing teams and leaders. He fosters and maintains collaborative, engaged, and transparent relationships with all those around him. He is an experienced systems user when it comes to integrating, shifting, and finding solutions through technology by streamlining, upgrading, and creating platforms that serve to support current and future trends. He is also exceptional team player who is committed to support the overall efforts of engaging community, increasing visibility, and building more prominence for the university.