Friday, April 10, 2020
"In a time of uncertainty, you have demonstrated your resilience and determination to succeed again and again. You inspire me."

— Chancellor Venkat Reddy
Dear students,
We are two weeks into our university-wide transition to remote learning, and just five weeks away from the end of semester. I hope you're staying healthy and doing well.
You have all been on my mind this week. I have witnessed outstanding accomplishments from our campus in response to the COVID-19 pandemic: our faculty and staff have put forth tremendous effort to move classes and academic resources online, and our students have shown incredible resilience as you adapted to this change. But it's important to recognize that even as we all adjust to "the new normal," we still face real challenges.

Life doesn't stop in the midst of a crisis. On top of the stress that comes from this uncertain time, we still have many responsibilities – whether it's homework, taking care of our families, moving our work online, homeschooling our children or simply trying to adapt to this change.

As you saw in yesterday's memo from Provost Tom Christensen, all summer courses will be held in a remote environment. Since our students will be learning remotely for longer than anticipated – and life's challenges will continue – I wanted to share some strategies to help you transition well to online classes. These best practices will help you stay focused and productive.
Create a dedicated workspace. The single best thing you can do to adjust to remote learning is to create a study space that separates your schoolwork from your personal life. Make sure it's comfortable, but not a place you go just to relax. You should be sitting up straight with everything you need to study nearby. By using this space consistently, you'll create a new routine that signals to your brain it's time to focus.
Set expectations. If you have family or roommates in the house with you, set the expectation that when you are in your workspace, you need to focus on your schoolwork. Close the door if you have to, and make arrangements so that your parents, children or roommates do their best to let you work quietly. The point is to make a place for yourself that is for you and only you, so that you can be focused and efficient. 
Reduce distractions. When you are listening to your professor or studying, reduce technological distractions by closing out of extra browser windows. Turn off your phone or put it on "Do Not Disturb." Consider taking your notes in a notebook rather than using your computer, where social media, email and notifications compete for your attention. 
Make a plan, and stick to it. Time management is more important than ever. Take a few minutes every day to write down when you will attend class, when you will study or work on group projects and what assignments have upcoming deadlines. Remember, part of your day should include things that make you happy – so schedule time for breaks, exercise, family and friends. 
Find an accountability buddy. Ask one of your friends or classmates if they will be your accountability buddy. Agree to check in with each other once or twice a day on the progress you are making towards your goals. Sometimes, the small act of holding your progress accountable to someone else can be all the motivation you need. 
Be honest with yourself, but have compassion. Take a few minutes every day to check in with yourself. Did you stay focused? Did you accomplish what you said you would? What worked, and what didn't work? Where do you need extra support to be successful?
If you identify challenges to your success, there are resources available to help you. All five Excel Centers are open for online tutoring. The library is offering remote research assistance, and can digitize materials for students in case they are only found in print. The Office of Information Technology can answer your technology questions, and students who need Chromebooks, laptops or WiFi hotspots should reach out to the office to check one out.

The challenges we are facing are real. But I am so proud of each one of you. In a time of uncertainty, you have demonstrated your resilience and determination to succeed again and again. You inspire me.
Respectfully,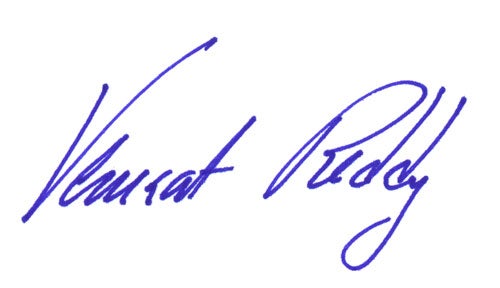 Venkat Reddy
UCCS Chancellor
[ BACK TO STATEMENTS & MEDIA ]