Incentive-Based Budget Model Update
Monday, March 8, 2021
"We are committed to moving forward carefully, thoughtfully and with consideration for every constituency on campus. The collaborative nature of this work is critical and will continue without a pause."

— Chancellor Venkat Reddy
Dear members of the UCCS community,
We have much to be proud of as a campus. Even as we have risen to the challenges of the pandemic, we haven't lost sight of our long-term goals. As we plan for the future, I want to share an important update about progress on the incentive-based budget model – a critical piece of the financial strength pillar of our 2030 Strategic Plan, which launched last February. 

Our campus has made excellent progress this year on the development of the new budget model. A cross-campus team worked hard on preparing the campus to move to this new model. Several factors, however, made it important that we postpone the implementation of the new model until July 1, 2022. These factors include:  
 
The pandemic has impacted both our current budget and our stress levels.   
While we have made excellent progress this year in identifying and solving issues in the new model, there remain numerous issues that need to be addressed.  
Because of the financial irregularity of the past year, we have not had the opportunity to test the new model and the model governance structures parallel to our existing budget model. This simulation will be conducted in the upcoming fiscal year.   
The campus has acquired new software to help manage the budget, but the software will not be fully available for several more months.   
More importantly, we are in the process of hiring a new Provost, a critical role in helping execute the new model.  

For all these reasons and more, we are committed to moving forward carefully, thoughtfully and with consideration for every constituency on campus. The collaborative nature of this work is critical and will continue without a pause. It supports our progress towards a budget model that is consistent, transparent and data-driven, that encourages innovation and that aligns resources needed for UCCS's strategic mission. 

On July 1, we will begin a parallel test of the new model alongside our existing system. We will continue to work hard in the coming year to fully develop the new model and its governance structures. As always, you may stay apprised of progress on the budget model website.

Thank you to all those engaged in the critical work of supporting our financial growth, stability and sustainability. Better days are ahead! 
Respectfully,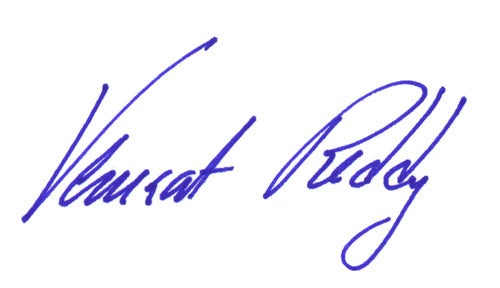 Venkat Reddy
UCCS Chancellor
[ BACK TO STATEMENTS & MEDIA ]