UCCS outlines initial priorities for EDI efforts
Wednesday, November 11, 2020
"If we really want to change things on our campus and in our world, we have to prioritize equity, diversity and inclusion in all its forms and in every decision we make."

— Chancellor Venkat Reddy
Dear members of our UCCS campus community,
We – as faculty, staff, students and alumni of UCCS – are navigating very trying times as we come to grips with the pandemic, budget challenges, mental health issues and building a culture of inclusion on our campus. This calls for a renewed and increased commitment to one another, reflected in the ways we approach equity, diversity and inclusion efforts on our campus. I personally commit myself to work with everyone on our campus in pursuit of an inclusive culture on our campus. 

As I announced recently, Stephany Rose Spaulding, associate professor and director of women's and ethnic studies, is now leading equity, diversity and inclusion (EDI) efforts on campus. She will serve as Interim Associate Vice Chancellor of Equity, Diversity and Inclusion until the successful completion of a national search. 

Stephany and I have already hosted listening sessions to hear from the campus community about their needs related to these topics and will continue to host more. She will also work closely with campus leadership on creating a plan for the $1 million innovation fund that President Kennedy is providing to our campus to help move our EDI efforts forward, and we'll continue working closely with the President's Office on an ongoing basis.

Stephany's interim role will encompass a number of priorities, including: 
Offer listening sessions to understand the needs of our campus community  
Build on progress made so far by working with existing diversity and minority affairs committees 
Bring best practices to UCCS that will advance equity, diversity and inclusion among our students, faculty and staff 
Evaluate and recommend effective diversity, equity and inclusion training and mentoring programs, and  
Advise the Chancellor and Cabinet in relation to the search for the next EDI leader for our campus. 
If we really want to change things on our campus and in our world, we have to prioritize equity, diversity and inclusion in all its forms and in every decision we make. To keep you up to date on this work, Stephany and I commit to providing regular updates in the Communique newsletters and via email. 

You will have an opportunity to hear from Stephany during our campus Town Hall next Wednesday, Nov. 18. I look forward to seeing you during the livestreamed event. Please also join me in supporting Stephany as she takes on this interim role to lead campus efforts around equity, diversity and inclusion during these extraordinary times. 
Respectfully,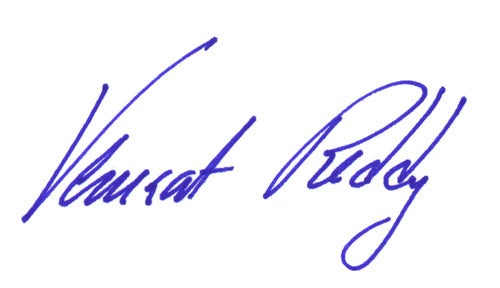 Venkat Reddy
UCCS Chancellor
[ BACK TO STATEMENTS & MEDIA ]