Future of Work Progress: Flexible Work Arrangements at UCCS
Wednesday, May 4, 2022
Dear members of the UCCS community,
Over the past two years, I've been reminded again and again that we are extremely lucky to have amazing faculty and staff at UCCS. Their tireless efforts allowed us to chart a course through the pandemic.

During that time, we learned that we can successfully work in many modalities to support our students and colleagues. Flexible work arrangements and flexibility at work will be part of our future at UCCS.

I have heard from individuals and groups that all supervisors may not have the same view on flexibility, and some guidelines from campus leadership would be helpful. The Cabinet has had many conversations on this topic, and we have engaged with a variety of campus community members to hear their recommendations.

As much as we would like to provide a one-size-fits-all structure, we are a complex organization, and different units and departments have different needs. That said, I would like to share with you the options we are presenting to supervisors, so they can have productive conversations with their direct reports as they create the future of work environment for their respective units.

During last week's Town Hall, I announced six work models that supervisors and staff members should consider moving forward. The options are as follows: 
Working fully on-campus 
Working fully remote 
Working three days on campus and two days remote 
Working four 10-hour days, with one day off
Working a 9/80 schedule, which means working 80 hours over two weeks with one day off (due to FLSA, this option is not applicable to hourly employees)
A different special work arrangement or flexible schedule as appropriate 
All alternative work schedules or locations should be documented and submitted to Human Resources via the Alternate Work Schedule Location form. 

I am asking for thoughtful, intentional support from every UCCS supervisor. Supervisors should have a productive conversation with each of their direct reports as they consider the needs of the campus, the needs of the unit and the needs of the individual staff member, to determine which work model will be best for each staff member moving forward. Supervisors and employees should use the months of May and June to transition to the work models they have agreed upon. Work models will be effective July 1, 2022. 

There are a few things to keep in mind as we move forward.
Employees who are fully remote or spend less than three days per week on campus will be provided with hoteling space. These spaces will be identified by supervisors and departments. 
All staff members will need supervisor and vice chancellor approval of the agreed-upon work model.  
Faculty have the same flexibility as in the past to continue to meet the teaching needs of the department, serve students and fulfill scholarship expectations.  
Work models will be reviewed annually, at the same time as annual evaluations.
And finally, as you review these options, please remember to balance the needs of the campus, the needs of the department, the needs of the individual staff member and the success of our students.  
The suggested work models represent an exciting new chapter for our campus. As with any new process, we anticipate making changes moving forward as appropriate. As we go through this important adjustment, let's remind ourselves that we are here to help our students succeed by creating a vibrant campus environment for all.

Thank you for all of your efforts this semester and this academic year. It is truly a privilege to serve as Chancellor of this incredible Mountain Lion community.  
Respectfully,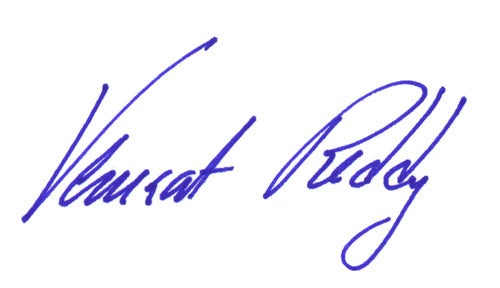 Venkat Reddy
UCCS Chancellor
[ BACK TO STATEMENTS & MEDIA ]