García Named Vice Chancellor for Student Affairs
Tuesday, May 19, 2020
"As we considered what we were looking for in this new vice chancellor, it quickly became apparent that we had the best person in the role already."

— Chancellor Venkat Reddy
Dear members of the UCCS community,
I am excited to announce that Carlos García will take on the role of Vice Chancellor for Student Affairs, the new name for the student success division, effective June 1, 2020. His appointment was approved this morning during today's Board of Regents meeting.
As we considered what we were looking for in this new vice chancellor, it quickly became apparent that we had the best person in the role already. Carlos has shown leadership in the division responsible for student health, housing, support and activities during the COVID-19 pandemic. He has consistently put our students' wellbeing first. I am looking forward to seeing Carlos continue to promote inclusivity, academic excellence and transformational experiences for our students.
Carlos has built a career in supporting students in their pursuit of a University of Colorado degree. For more than 10 years, he was executive director of the University Memorial Center at CU Boulder, and since 2016, he provided leadership to the auxiliary operations here at UCCS. He is uniquely qualified and well prepared to take on this role permanently for our campus. I am looking forward to working with him and calling upon his leadership in the coming semesters.
Respectfully,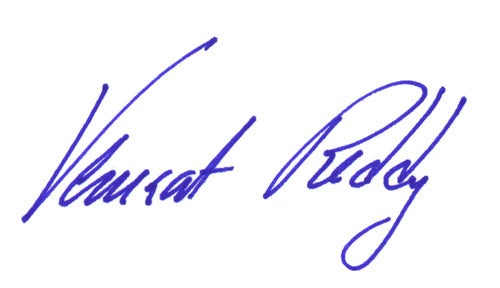 Venkat Reddy
UCCS Chancellor
[ BACK TO STATEMENTS & MEDIA ]