Rame Hanna named Vice Chancellor for Diversity, Equity and Inclusion
Tuesday, December 21, 2021
Dear members of the UCCS community,
I am pleased to announce that Rame Hanna will become UCCS' inaugural Vice Chancellor for Diversity, Equity and Inclusion beginning March 1, 2022.  
Rame, who uses they/them pronouns, comes to UCCS from Worcester Polytechnic Institute, where they have served as Director of Diversity and Inclusive Excellence since 2019. In that role, they were responsible for guiding and leading institution-wide efforts to advance diversity, equity and inclusion. Prior to WPI, they served as the inaugural Director of Diversity & Inclusion and Title IX Coordinator at Olin College of Engineering, overseeing the Office of Institutional Equity and Social Justice.  

As UCCS' first Vice Chancellor for Diversity, Equity and Inclusion, Rame will be a critical part of strengthening our university's culture of inclusive belonging.  My special thanks to Dr. Stephany Rose Spaulding as she continues to provide leadership in this area for the campus until Rame arrives on March 1.

Rame brings strong experience to the role, having dedicated their professional life towards centering diversity in pursuit of academic and institutional excellence. As a cultural change agent and social scientist, their education focuses on the intersections of access and equity, inclusive leadership and organizational change. They are committed to the work of ensuring that all individuals can feel a sense of belonging and thrive — work that is at the heart of the UCCS 2030 Strategic Plan. 
I would like to give my thanks to the Vice Chancellor for Diversity, Equity and Inclusion search committee, who dedicated their time to this national search. The search committee included: 
 
Lynn Vidler (chair), Dean of the College of Letters, Arts & Sciences 
Heather Albanesi, Associate Professor and Interim Director of the Women's and Ethnic Studies program 
Amanda Allee, Dean of Students 
Claire Ami, Business Services Professional for the Office of Diversity, Equity and Inclusion 
Ex-officio, Nate Byford, Director HR Operations 
Sang-Yoon Chang, Assistant Professor of Computer Science 
Josh Dunn, Professor and Chair of the Department of Political Science and Director of the Center for the Study of Government and the Individual 
Antonio Farias, Vice Chancellor for Diversity, Equity and Inclusion, CU Denver 
Carlos García, Vice Chancellor of Student Affairs 
Mary Hanson, Instructor of Teaching and Learning 
Miles Jones, Senator of Multicultural Affairs for the Student Government Association 
Jesse Perez, Interim Director of the Excel Languages Center 
Stephany Rose Spaulding, Interim Associate Vice Chancellor for Diversity, Equity and Inclusion 
Danielle Summerville, Community Diversity and Outreach Programs Manager for the City of Colorado Springs 

Finally, I would like to give my thanks to the entire campus community for joining in the search for our new Vice Chancellor. Please join me in welcoming Rame to our campus in March of 2022. 
Respectfully,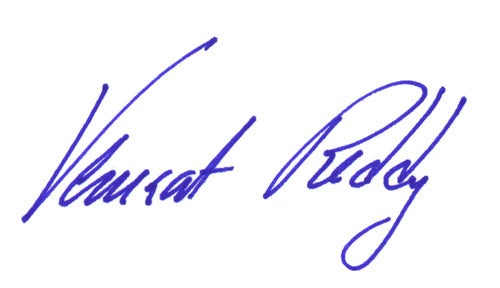 Venkat Reddy
UCCS Chancellor
[ BACK TO STATEMENTS & MEDIA ]