A Message Regarding the News from Afghanistan
Wednesday, August 18, 2021
Dear members of the UCCS community,
As I watch the news from Afghanistan unfold, my thoughts are with the many service members from our UCCS community who have served in Afghanistan and surrounding countries, and who have sacrificed for their fellow service members and the people of Afghanistan for the past two decades. My heart goes out to all those affected, including the many people fleeing violence.  

I recognize there are strong emotions surrounding these current events that might be difficult for our current and past service members, and their families, to process. The Department of Veterans Affairs reminds us that it is normal to feel this way, and there are resources available for those who are struggling.   

If you are active-duty military, a veteran, or a family member of someone who is serving or has served, the staff of the McCord-Herbst Student Veteran Center is standing ready to offer support. The Center can help connect students with counselors within our community that specifically help military service members, veterans and their families. The Department of Veterans Affairs has also compiled a list of resources, which you may find at the bottom of this email. 

Faculty and staff, understanding the profound effect that this may have on our military-affiliated students is equally important. Should your students need resources or advice, please connect them with the Student Veteran Center team. Every staff member in the Center is a veteran and is equipped to connect students with the assistance they may need. 

As always, any students in need of support may reach out to the Wellness Center. If you are wondering if you should be concerned about any mental health-related issue, you may take a free mental health screening online. Counseling appointments can be made by calling the Wellness Center at (719) 255-4444. 

Faculty and staff members have resources available to them as well. All UCCS employees may schedule mental health counseling sessions at no cost through the UCCS HealthCircle Primary Care Clinic at the Lane Center. Schedule a visit by calling (719) 255-8001. 

We have demonstrated our strength as a UCCS community more than ever during the last year. During these extraordinary times, we have continually leaned on each other for strength. I know we will exercise that same compassion and empathy for all those affected by these difficult events. 
Respectfully,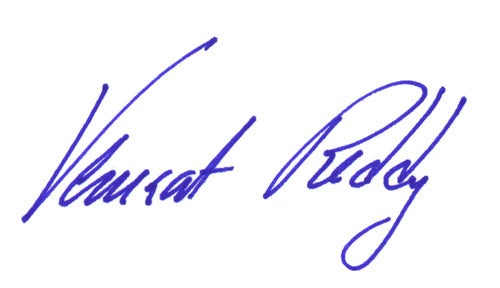 Venkat Reddy
UCCS Chancellor
Resources
Below, see a list of community resources provided by the Department of Veterans Affairs. 

Veterans Crisis Line – If you are having thoughts of suicide, call 1-800-273-8255, then PRESS 1. Or, visit them online. For emergency mental health care, you can also go directly to your local VA medical center 24/7, regardless of your discharge status or enrollment in other VA health care. 

Vet Centers – Discuss how you feel with other veterans in community-based counseling centers. 70% of Vet Center staff are veterans. Visit them online or call (1-877)-927-8387. 

Student Veterans of America – Find a campus chapter to connect with. 

Download VA's self-help apps – Tools to help deal with common reactions like stress, sadness and anxiety. You can also track your symptoms over time. 

MakeTheConnection.net – Information, resources, and veteran-to-veteran videos for challenging life events and experiences with mental health issues. 

RallyPoint – Talk to other veterans online. 

Tragedy Assistance Program for Survivors (TAPS) – Request a peer mentor. 

VA Women Veterans Call Center – Call or text (1-855)-829-6636. 

VA Caregiver Support Line – Call (1-855)-260-3274. 

Together We Served – Find your battle buddies through unit pages. 

George W. Bush Institute – Need help or want to talk? Check in online, call (1-630)-522-4904 or email the institute. 

Elizabeth Dole Foundation Hidden Heroes – Join the community. 

American Red Cross Military Veteran Caregiver Network – Find peer support and mentoring. 

Team Red, White & Blue – Find a chapter in your area. Hundreds of events offered weekly.  
[ BACK TO STATEMENTS & MEDIA ]