Forming the Search Committee For Our New Provost
Tuesday, August 18, 2020
"Tom's insights into our campus and his commitment to our balanced teaching and research model have helped us grow into a stronger university."

— Chancellor Venkat Reddy
Dear members of the UCCS community,
I have appointed a 14-member search committee to assist in the search for a new Provost and Executive Vice Chancellor for Academic Affairs. The committee is charged with reviewing candidates and recommending finalists.
Tom Christensen recently announced his plan to return to the classroom for the 2021-22 academic year.
Mary Ann Cutter, professor of philosophy, and Don Rabern, dean of the College of Engineering and Applied Science, will co-chair the committee made up of faculty, staff, students, alumni and community members. The position will be the chief academic officer of the university and report to me.
Parker Executive Search, a search firm, will assist the committee. Members of the search committee and representatives from Parker Executive Search will meet Aug. 24. 
The search committee is comprised of:
Mary Ann Cutter, professor of philosophy and search committee co-chair
Don Rabern, dean of the College of Engineering and Applied Science and search committee co-chair
Alex Baker, case manager for the Dean of Students, and president of Staff Association
Jackie Berning, chair and professor of health sciences
Lauren Butler, a junior visual and performing arts student, and senator-at-large of the Student Government Association
Kelli Klebe, professor of psychology, and dean of the Graduate School
Chuck Litchfield, vice chancellor for administration and finance
Karen Markel, dean of the College of Business
Federico Martínez-García, assistant professor and director of access services of the Kraemer Family Library
Pat McGuire, associate professor of teaching and learning, and co-director of UCCSTeach
Becky Medved, retired entrepreneur and 1987 M.B.A. graduate
Jacob Pruitt, vice president and general manager for Colorado Springs of T. Rowe Price
Henriikka Weir, associate professor and internship coordinator for criminal justice
David Weiss, associate professor of chemistry and biochemistry, and president of the Faculty Assembly
The search committee will receive support from Elizabeth Wyatt in the Chancellor's Office and Sheryl Botts from the Provost's Office.
Our goal is to have a new Provost in place by July 1, 2021. 
Respectfully,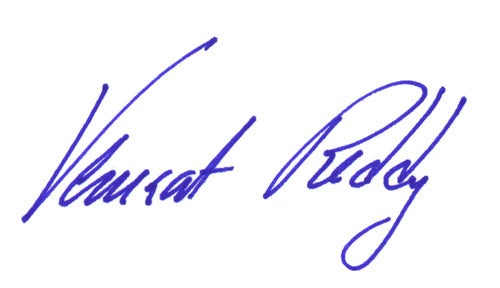 Venkat Reddy
UCCS Chancellor
[ BACK TO STATEMENTS & MEDIA ]