Thursday, April 15, 2021
Dear members of the UCCS community,
I am writing with an update on our search for the next provost of UCCS.
 
The search committee, made up of 15 faculty and staff, worked hard to bring five finalists forward for consideration. Two of the finalists withdrew prior to their campus visit due to accepting other positions. After a thorough interview process and a review of feedback from the campus community, two others were determined to not be a good fit for our campus community and the third candidate withdrew for personal reasons. Therefore, we will be extending the search for our new provost.
 
As the chief academic officer, the provost is a critical voice for the university – shaping our strategic progress as well as supporting excellence in faculty research, teaching and scholarship. We are committed to finding the right person for the job: an able, inspiring and future-focused leader who will help guide the university into our next decade of success.
 
With the end of the semester approaching, the search committee is hard at work reviewing applicants, with a plan to bring one or more qualified candidates in the near future. I am personally committed to finding the right individual for the job. If necessary, we will regroup and open a new search in the fall. As always, we will keep you updated as the search progresses.
 
Thank you for supporting this process with your feedback and participation. We look forward to welcoming strong new leadership to our campus community.
Respectfully,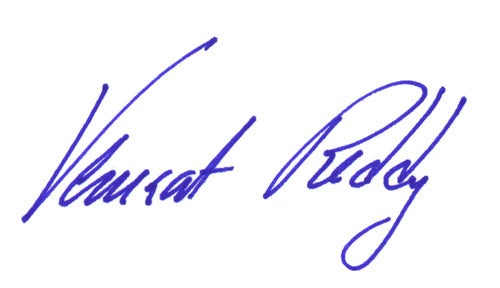 Venkat Reddy
UCCS Chancellor
[ BACK TO STATEMENTS & MEDIA ]