Reaffirming our commitment to inclusive diversity
Monday, October 25, 2021
Dear members of the UCCS community,
UCCS is home to a diverse student, staff, faculty and alumni community. Hand-in-hand with our diverse population are the different thoughts, beliefs and lived experiences we each bring to the university. The free exchange of these ideas and beliefs is central to a vibrant university experience. But expressions meant to elicit hate and fear among our campus community are unacceptable. 

Last week, UCCS Police opened an investigation on several racially divisive stickers discovered on campus. The stickers were meant to target BIPOC and international community members, as well as intentionally encourage anger about race-related issues. This expression is counter to our central values as a university: to provide an open, safe and supportive campus environment based on mutual respect, engagement and learning for everyone. 

UCCS Police are working with Colorado Springs law enforcement to investigate the incident. Based on the results of the investigation, the university will work to redress individuals who have been found to violate the University of Colorado Code of Conduct as well as the campus community standards. If you have information regarding violations to our community standards, please reach out to police@uccs.edu or call 719-255-3288.

We affirm, celebrate, and stand by the ongoing investment in UCCS as a diverse community. Inclusive diversity is at the heart of our mission. While we are each individuals, we form one community — so let our actions each day build upon the work to celebrate and uplift this phenomenal Mountain Lion community. 

For all those seeking support, please know that there are resources on campus to support you:
Offices
Office of the Dean of Students 
Main Hall Room 201 
(719) 255-3091 
dos@uccs.edu
www.uccs.edu/dos

The Office of the Dean of Students cultivates student success through student support and advocacy, educational opportunities, and the promotion of personal accountability and empowerment. The Office of the Dean of Students' addresses issues of students' safety and wellbeing, and we support all students in times of challenge and crisis. 
UCCS Police 
Gateway Hall, 2nd Floor 
(719) 255-3111 
www.uccs.edu/police

The UCCS Police Department is a full-service agency operating around the clock, every day of the year. Officers have full police authority on campus and in certain off-campus areas within Colorado Springs. 
Office of Diversity, Equity and Inclusion 
Main Hall 312 
(719) 255-4001 
diversity@uccs.edu
www.uccs.edu/diversity 

The UCCS Office of Equity, Diversity & Inclusion aspires to strengthen equity, diversity and inclusion as integral components of academic excellence and establish the University as a regional and national leader in preparing students for success in a culturally, ethnically and racially diverse global society and workforce. 
Office of Institutional Equity 
Main Hall Room 201  
(719) 255-4324 
equity@uccs.edu
www.equity.uccs.edu

Neutral, fact-finding office charged with investigating allegations of violations of the UCCS Policy on Discrimination and Harassment, the University of Colorado Sexual Misconduct Policy, and the University of Colorado Policy on Conflict of Interest in Cases of Amorous Relationships. 
MOSAIC and LGBTQ+ Resource Center 
University Center 110A 
(719) 255-3040 
mosaic@uccs.edu
www.uccs.edu/mosaic

The Multicultural Office for Student Access, Inclusiveness and Community (MOSAIC) supports and creates opportunities that assist all UCCS students in developing a sense of community and place on campus, with an emphasis on supporting and advocating for students from marginalized communities. 
Recreation and Wellness Center – Mental Health Services
Located inside the Recreation and Wellness Center  
(719) 255-4444  
wellness@uccs.edu 
www.uccs.edu/recwellness/mental-health-services

A confidential resource, the Mental Health Services Staff at the Recreation and Wellness Center are available to serve the counseling and mental health-related needs of UCCS students.
Resources 
Reporting Options 
Campus Safety Escorts: Call police dispatch at (719) 255-3111 
Rave Guardian App: Rave Guardian | UCCS Police  
Community Spaces 
Community Speak Out
Wednesday, October 27th 
5–6:30 p.m. (MST) 
In the MOSAIC and LGBTQ+ Resource Center (UC 110) 
Hybrid event - RSVP on Mountain Lion Connect for the Zoom link https://mlc.uccs.edu/event/7443307

A space for UCCS students, staff, and faculty to come together and share our voices, be in solidarity, and create a stronger campus community.  
Open Hours with the Director of the MOSAIC and LGBTQ+ Resource Center
Individual meetings can be scheduled via Starfish. 
Community drop-in hours are:
Wellness Check-In
Hosted by the Recreation and Wellness Center in collaboration with the MOSAIC and LGBTQ+ Resource Center 
3–5 p.m. (MST) 
In the MOSAIC and LGBTQ+ Resource Center (UC 110) 

A space designed for UCCS students to connect with staff from the Wellness Center and the MOSAIC and LGBTQ+ Resource Center. Learn more.

As a community, we will stand together, and will not allow disturbing events like these to affect the inclusive culture we continue to build on our campus.
Respectfully,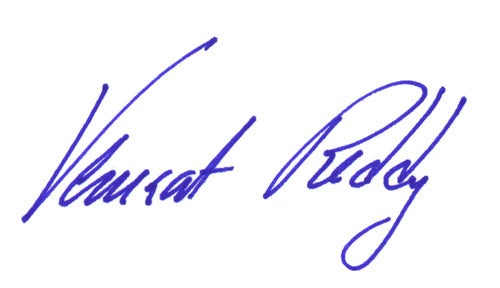 Venkat Reddy
UCCS Chancellor
[ BACK TO STATEMENTS & MEDIA ]