Wednesday, March 2, 2022
Dear members of the UCCS community,
Every day, as I speak with students, faculty and staff, I hear about the strength of the university community. Here at UCCS, we have always had people at our heart. We care about the health, happiness, safety and success and fostering a culture of belonging for every member of our community. It's who we are — it's in our DNA. 
I'm disappointed that today, I'm writing to you about instances in which members of our community did not uphold this shared commitment.
Unfortunately, there have been a few events in the past few weeks that necessitate a reminder about what we value at UCCS. These events are being addressed confidentially through the appropriate campus offices. However, such steps often take time. In the meantime, I want to reiterate what is expected from every member of our campus community: that we treat each other with collegiality and respect. Inclusive diversity is a core value that we are all responsible for upholding.
At UCCS, where freedom of expression is a cornerstone of our institution, it's important for us to recognize that even when we disagree, we are one community. Every student, faculty and staff member has the right to an inclusive academic and professional environment. We should all be compassionate and caring to one another.
We take all instances of harassment, bullying and discriminatory conduct extremely seriously, and we are committed to addressing them. I want to make you aware of the processes and resources in place to address them.
If any member of our campus community is involved in or becomes aware of conduct that involves alleged bullying or is discriminatory, they are encouraged to reach out to the Office of the Dean of Students, the Office of Institutional Equity, and Human Resources based on whether the conduct involves students, faculty or, staff. These offices are charged with appropriately responding to incidents in a confidential manner.
Additionally, if any student is in need of individual mental or emotional support, UCCS also offers many support services. These include the confidential mental health services at the Gallogly Recreation and Wellness Center, the Multicultural Office for Student Access, Inclusiveness and Community (MOSAIC), Disability Services, International Affairs, and the CARE Team (for significant campus-wide situations). Students, you are encouraged to take advantage of these resources. Additionally, the Office of Diversity, Equity & Inclusion is available for support. If you have a friend in need of support, please share these resources with them so they can get the assistance they need.
Above all, Mountain Lions, we will continue to work tirelessly to create and maintain an environment where every person can feel welcomed, included and can fully participate. We are proud to have a diverse student and employee population, and we are proud that together we bring unique perspectives and backgrounds to campus.
We are each responsible for contributing to a greater culture of compassion where all belong and can thrive. This work belongs to all of us, and it takes the effort of every single individual at UCCS.
We will continue our efforts to provide an open, safe and supportive campus environment for everyone, based on mutual respect, engagement and learning. 
Respectfully,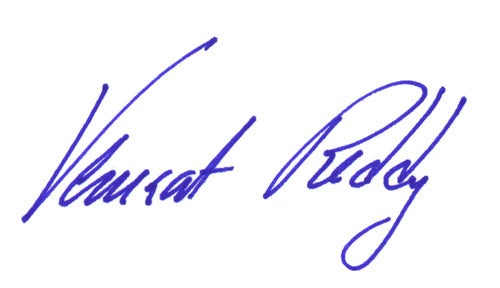 Venkat Reddy
UCCS Chancellor
[ BACK TO STATEMENTS & MEDIA ]