Taking Pride in SCOTUS Decisions
Friday, June 19, 2020
"The work isn't done yet. But let's take a moment to celebrate where we can."

— Chancellor Venkat Reddy
Dear members of the UCCS community,
Our United States Supreme Court made two rulings this week that I want to bring to your attention.
On Monday, the Supreme Court ruled in a historic decision that the 1964 Civil Rights Act protects gay and transgender individuals from workplace discrimination. The majority opinion was written by Colorado's own Justice Neil Gorsuch.
Then yesterday, the Supreme Court ruled that the Deferred Action for Childhood Arrivals, or DACA, program will be allowed to remain in place. I joined CU President Mark Kennedy and other CU campus chancellors in supporting the Court's decision. I am thankful that these students who contribute so much to our campus can continue their educational journey.
Members of our community have expressed that in recent days, the world has felt like a dark place. It's true: between fears of the coronavirus, and grief and outrage over racial injustice in our country, it has been hard to feel hopeful.
But I see silver linings every day. Monday's Supreme Court decision will give LGBTQ+ individuals the same protections they have enjoyed at CU for several years, the freedom to be who they are at work without fear. It will impact the lives of millions of ordinary people. In many ways, it is more than just an affirmation of their equality under the law. It is an affirmation – during Pride Month, no less – that our LGBTQ+ colleagues, friends and loved ones are valued simply for who they are.
Another silver lining for me was the opportunity to attend a peaceful gathering last weekend organized by UCCS students. Together, our students, faculty, staff, alumni and community discussed racial injustice in America and brainstormed ways to dismantle structural racism.
As I said at this gathering, I am here to listen. I want to make our university a place where every single person feels safe, welcome, valued and respected. The passion of our campus community for equality and positive change inspires me. If you have ideas to make UCCS safer, stronger, and more inclusive, please make your voice heard. I am listening.
The work isn't done yet. But let's take a moment to celebrate where we can.
Respectfully,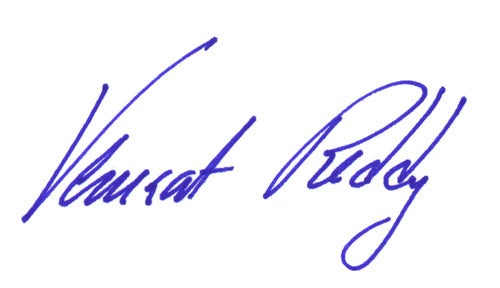 Venkat Reddy
UCCS Chancellor
[ BACK TO STATEMENTS & MEDIA ]