Standing Together Against Racism
Monday, June 1, 2020
"Our work to weave diversity and inclusion into our community and scholarship is not optional. It is of critical, life-saving importance."

— Chancellor Venkat Reddy
Dear members of the UCCS community,
Our hearts are broken by the loss of George Floyd and others in recent days, including the deaths of Breonna Taylor, Ahmaud Arbery and Sean Reed. These horrifying incidents have brought into sharp focus that our work to advance diversity, equity and inclusion has never been more critical. And it underscores the importance of our work as a university: to shape the world in which we live for the better.
As a higher education institution, we are committed to working against hatred, ignorance and inequality. That's why our faculty conduct research to find solutions to injustice. It's why we try hard to make a university education accessible to students of every background. It's why our faculty and staff provide support and services to create an environment where all students can thrive. It's why we take such pride in our graduates, who bring their skills and strong values to our schools, hospitals and businesses. Together, we work to create a better world – and we do so by staying committed to our core value of inclusive diversity.
We have witnessed horrific acts of violence against individuals of color not just this week or this year, but over decades of our country's history. They show us that our work to weave diversity and inclusion into our community and scholarship is not optional. It is of critical, life-saving importance.
A third of our student body here at UCCS is made up of underrepresented individuals, and our faculty and staff bring their own diverse backgrounds, identities and perspectives. We must ensure that our campus remains a place where differences of all kinds – whether they are of race, ethnicity, identity or belief – are respected, valued and protected. Our best defense against hatred and division is compassion, inclusion and understanding.
I encourage you to show your support for your colleagues, students, friends, loved ones and neighbors who are grieving these tragedies. If you see someone hurting, please reach out and let them know they are not alone.
And if you are in need of support, there are resources available to help you. Our office of Mental Health Services continues to offer counseling to students over the summer. M.O.S.A.I.C. offers more information on our campus diversity initiatives. The Office of Equity, Diversity and Inclusion has an abundance of resources available in terms of campus support.
Above all, I call upon UCCS to continue to stand for what is right and condemn what we know to be wrong. I ask that we recommit to upholding our safe, respectful, diverse and inclusive campus. And I want to thank you for all you do to create an environment where we can all feel supported and empowered to learn, live, teach and work. When we do so, we don't just lift up our community. We help shape our world for the better.
I am proud to stand with my fellow Mountain Lions as we spread the word of peace, diversity and inclusion.
Respectfully,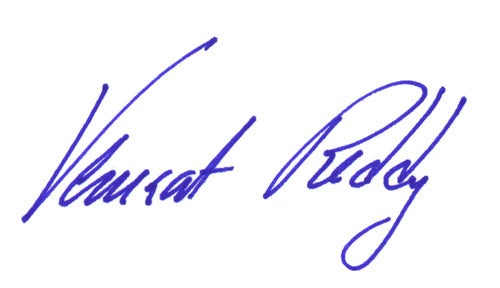 Venkat Reddy
UCCS Chancellor
[ BACK TO STATEMENTS & MEDIA ]