Welcome to a New Semester
Friday, January 15, 2021
"The character of our students gives me hope that the spring semester will be equally – if not more – successful. As we celebrate Martin Luther King Jr. Day this coming Monday, I know you will follow his words: 'The time is always right to do what is right.'"

— Chancellor Venkat Reddy
Dear students,
Welcome to a new semester and a new year. 
Let me first express how proud I am of all of our returning students. Despite some of the most challenging circumstances we've ever seen in our nation and world, you stayed strong and committed to your vision of a bright future.
You adapted to hybrid and remote classes. You demonstrated resilience and courage. You showed up for yourselves and each other. You have made UCCS and our entire community proud.
When classes begin this Tuesday, we will all embark on another historic semester. For the first time in nearly a year, the future is beginning to look bright. We eagerly look forward to bringing hybrid classes back to campus in the next five weeks. With vaccines rolling out across the nation, we also look forward to the day when we can offer a campus experience that looks and feels like it used to. 
At the same time, we must stay committed to the practices that allowed us to have a successful fall semester.
Because of our culture of caring, the entire Mountain Lion community rose to the challenges of COVID-19. We wore face coverings, washed our hands and watched our distance. We took daily health assessments. We sacrificed time with friends and loved ones to keep each other safe. 
I know it was tough. But our collective efforts paid off. Last semester, not a single COVID-19 case was transmitted in a UCCS classroom.  
The character of our students gives me hope that the spring semester will be equally – if not more – successful. You are a remarkable group of individuals: caring, committed to your community and focused on the future. As we celebrate Martin Luther King Jr. Day this coming Monday, I know you will follow his words: "The time is always right to do what is right." I know you will continue to do UCCS proud. 
Remember to practice patience and compassion. Take care of yourselves and all those around you. And if you need resources or support, reach out. The entire UCCS community is here for you – supporting you, cheering for you, and ready to do everything we can to ensure your success. 
Respectfully,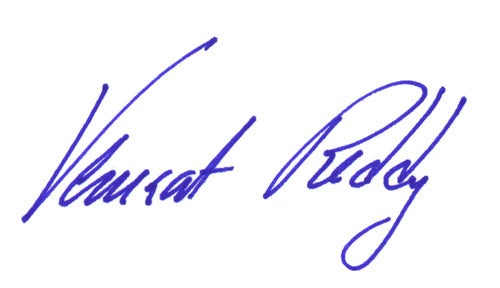 Venkat Reddy
UCCS Chancellor
[ BACK TO STATEMENTS & MEDIA ]