Wednesday, January 19, 2022
Dear UCCS faculty and staff,
Welcome to a new semester and a new year! I hope you had a restful Winter Break.
Let me first express my great pride and gratitude for our incredible faculty, staff and students. In the face of continued challenges from the pandemic, we have all had to pull together. Despite obstacles, you have committed to the success of the university and our vision for a bright future.

And we have been successful. Since the beginning of the pandemic, our contact tracers have found no evidence of transmission in a UCCS classroom. I give all the credit to you and our phenomenal campus community. 

We continue to take precautions against COVID-19. On Feb. 1, you will receive a personal email with a link to take an updated COVID-19 vaccination attestation, with exemptions available for eligible individuals. I know that more health and safety precautions are not what we were hoping for. Thank you for your continued patience, flexibility and responsibility. Your efforts are seen and appreciated, and you are helping to keep us Mountain Lion Strong. 

My hope is that this semester is filled with a sense of excitement and potential. As always, there is a lot happening at UCCS. 

The Ent Center for the Arts is bringing a number of performances, exhibitions and concerts to campus in the coming weeks. The Lyda Hill Institute for Human Resilience continues to offer CREATE events to faculty and staff. And while some large-scale events are postponed, we are looking forward to holding them later in the semester — including the Martin Luther King, Jr. Day of Service and Action and the Staff Resource Fair. 

Speaking of Dr. King: On Monday, I addressed the Colorado Springs community in celebration of Martin Luther King Jr. Day. I echoed words that he spoke on March 31, 1968: "Our world is a neighborhood...We are tied together in the single garment of destiny, caught in an inescapable network of mutuality. And whatever affects one directly affects all indirectly." 

We are all in this together, Mountain Lions. Take care of yourselves and all those around you. And if you need resources or support, reach out. The entire UCCS community is cheering for you, and ready to do everything we can to ensure your success. 
Respectfully,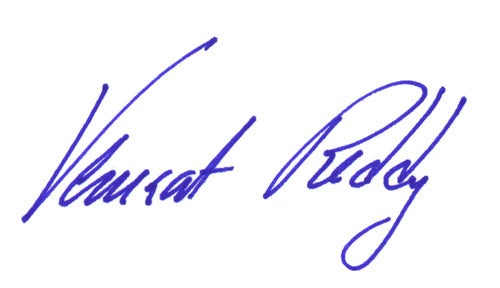 Venkat Reddy
UCCS Chancellor
[ BACK TO STATEMENTS & MEDIA ]