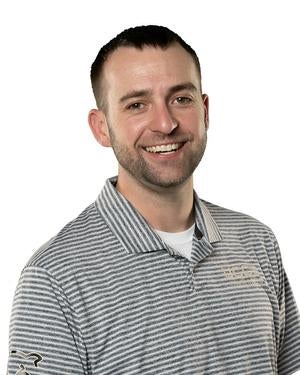 Associate Athletic Director for Compliance
About
A former basketball student-athlete for the Mountain Lions, Alex Koehler is in his ninth season in 2023-24 as Associate Athletic Director for Compliance at the University of Colorado Colorado Springs. Koehler oversee the department's compliance with NCAA bylaws and monitors the academic progress of all student-athletes.

Koehler was a four-year member of the UCCS men's basketball team from 2011-12 through the 2014-15 seasons, and his final two seasons marked the most successful teams in program history. He started 76 games and scored 517 points with 412 rebounds, 147 assists, 93 steals and 21 blocked shots. He was a two-time member of the RMAC All-Academic Honor Roll.

Koehler earned his bachelor's degree in business from UCCS in 2015, and completed his graduate degree in Communications from UCCS in May 2018. He is a 2010 graduate of Rampart High School in Colorado Springs. Koehler is married to Sarah Koehler, a former UCCS cross country and track and field student-athlete.