Chancellor Reddy on CU's incoming president Mark Kennedy
Thursday, May 2, 2019
Today, the Board of Regents voted to name Mark Kennedy as the 23rd president of the University of Colorado system. Many of you were able to meet with the incoming president during his visit to campus as he learned more about what makes UCCS such an integral member of the CU system.
Mr. Kennedy said during his campus forum that he would conduct a listening tour to learn more about the system and each campus. When he returns to Colorado Springs, we'll go into greater detail on what makes UCCS unique and an asset to Colorado:
Our campus values, vision and imperatives
The overall strength, diversity and talent of our student body, faculty and staff
The excellence in teaching and research as the only research university in southern Colorado
The diversity of our campus – how we respect, honor and welcome everyone who each contribute to the campus culture
The ownership you have taken in our future with our strategic planning process
The goal of increasing our ability to educate students from all walks of life and create a welcoming community that thrives on innovation and positive impact from our work.
The incoming president assured me in my conversation with him last week that he is committed to supporting the work and goals of UCCS and working to increase funding and the overall success of the university.
Many of you shared your opinions about Mr. Kennedy in the last few weeks. We are now committed to sharing our priorities and values with him in greater detail as he begins his work for CU.
Respectfully,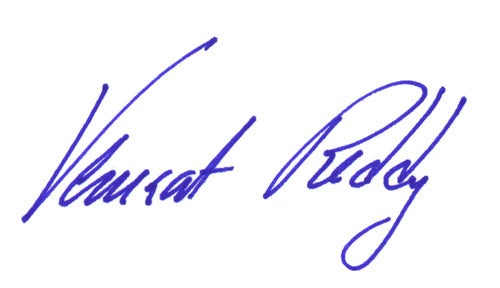 Venkat Reddy
UCCS Chancellor
"The incoming president assured me in my conversation with him last week that he is committed to supporting the work and goals of UCCS and working to increase funding and the overall success of the university."

— Chancellor Venkat Reddy
[ BACK TO STATEMENTS & MEDIA ]