Creating a culture of well-being and empowering students to learn healthy habits
Tuesday, July 16, 2019
This question and answer article originally appeared on the American College Health Association Executive Update Page.
Venkat Reddy, PhD, currently serves as the Chancellor and Professor of Finance at the University of Colorado Colorado Springs (UCCS) and has been a member of the UCCS community for more than 25 years. As Chancellor, he works closely with the Vice Chancellors, the President's office, and campus and community leaders in continuing the positive trajectory of UCCS. Specifically, he oversees numerous campus divisions, including the UCCS Division of Student Success, which houses Campus Recreation, Health Services, Mental Health Services, Nutrition Services, and Wellness Promotion together in the Gallogly Recreation and Wellness Center. This model provides collaborative programs and services that help enhance student health and well-being.
Dr. Reddy received his PhD in finance and MS in agricultural economics from Pennsylvania State University. At UCCS, his primary teaching and research were in the areas of corporate finance and investments. He has been recognized twice with the Outstanding Teacher Award in the College of Business and in 2017 was recognized as one of the 17 leaders to watch by the Colorado Springs Business Journal. In the fall of 2017, Dr. Reddy served as a panelist at ACHA's inaugural Leadership Summit, which served to raise awareness of the growing mental health and wellness challenges on campus and evaluated trends, research, and innovations.
Below, Dr. Reddy talks about the importance of student well-being and how UCCS is committed to nurturing a culture of wellness that permeates the entire UCCS community and is a part of the university's strategic plan.
Q: In 2017, you participated as a panelist in ACHA's Leadership Summit on addressing the rising demand for mental health services on campus. What made you decide to become involved? What advice were you able to share from your experience as a university chancellor? 
A: It is heart-breaking to see young people in their late teens and early twenties struggling with anxiety, depression, and suicidal thoughts, among other concerns. Mental health has been one of the highest priorities in my two years as Chancellor of UCCS. In fact, it's an issue that has taken precedence for each of the four CU chancellors, and we're addressing it at the system level. The growing number of student mental health concerns has become a real issue—one that affects not just universities, but whole communities. We're working diligently to help all members of our campus community seek the help that they need and to proactively support the well-being of our students, staff, and faculty. 
This is a conversation engaging all chancellors and presidents across the nation—and if it isn't, it should be. I encourage my peers to tune in to the needs of their campus health and wellness professionals. These staff members are on the front lines, engaging with students every day. Equipping them with training and resources is the first step towards bolstering mental health on the campus level.  
Q: What are some of the greatest changes you've seen in student health and well-being throughout your career? 
A: Nationwide, college students seeking mental health services report that anxiety is their most common concern—and it is on the rise. Similar challenges exist on our campus as well. The number of students seeking mental health services is steadily increasing each year, as is the number of students coming to college already diagnosed with a chronic health or mental health condition. 
In addition, our uninsured and under-insured students face significant challenges gaining access to community resources. Others grapple with food or housing insecurities, and financial struggles affect many of our students' overall well-being. I experienced a few such difficulties myself as a student, so I understand how these challenges impact their sense of well-being.  
Q: How have your school's various health and well-being programs adapted to those changes? 
A: University of Colorado Colorado Springs has experienced tremendous growth since I began here as a faculty member. With that growth comes tremendous responsibility to address the changing needs of our student body. If we can't take care of our students and support their wellness, those students won't be successful in their academic careers—or beyond. Wellness goals permeate our strategic plan and have been a focal point during our explosive growth. 
We are one of the first universities in the nation to build a truly collaborative and integrated partnership within our Recreation and Wellness Center, which incorporates health care, mental health, recreation, nutrition, and wellness promotion services in one building with a common mission and vision. This partnership provides a truly holistic approach to the work we do around student well-being. Our goal is to not just support the wellness of our students while they are on campus, but to also empower them to learn healthy habits and strategies that will last them a lifetime. 
We are committed to nurturing a culture of wellness that permeates the entire UCCS community. Every first-year and military veteran student has access to three free visits with our Gateway Guides, who provide mental health services to those transitioning into life as a college student. We are actively engaging with our staff and faculty on campus to provide them with information and skills to identify the students struggling with mental health issues and referring those students to campus resources. 
This work involves our wider community as well. We have created community partnerships with local hospitals and high schools to develop and implement resiliency and mindfulness curriculums. These initiatives will help our students learn lifelong behaviors. We are also involved with CDC's Colorado National Collaborative, which aims to decrease incidents of suicide in our community by 20% by 2023. 
Q: What challenges have you faced in providing health, well-being, and counseling services on your campus and how have you addressed them? Any advice for other executives experiencing the same challenges? 
A: The demand for mental health services has far outpaced the growth in staffing of clinicians. This year, we hired contract clinicians to help eliminate our waitlist. We have also been applying for grants to help us secure funding for new programs, aimed at residence halls and classrooms, to expose students to evidence-based strategies to build their resiliency in the face of struggle.  
Q: How does the health and well-being of students influence other aspects of their lives on campus? 
A: Student wellness is a holistic equation that includes emotional well-being, physical well-being, and financial stability. We see that when one piece of the equation is missing, the student's overall well-being suffers. It has an impact on their studies and their future career. We are actively working to become an institution that proactively provides the resources necessary to maintain the well-being of successful students and support students facing challenges to their health. Ultimately, our goal is to create a culture of wellness that moves struggling students from a place of just "surviving" to "thriving." 
Q: Which issues in health and well-being do you think are most important to address on college and university campuses today and why? 
A: I believe a conceptual shift in formulating and understanding health and well-being is the most important issue. Rather than thinking about student challenges in isolated categories, we need to understand and respond to the problem in a more complex and holistic manner. 
While mental health is our biggest campus-wide focus, I believe the integrated recreation and wellness model that we've created has provided the best opportunity for overall care to our students. Our holistic approach carries over to our physical spaces: our Recreation and Wellness Center addresses students' mental health, physical health, recreation, wellness, and nutrition needs in a single facility, and I believe this collaboration between all the dimensions of well-being is critical. It provides the best way to address all the needs of our students, and it has potential as a model that can be used across the nation to improve the overall health of our students. 
Q: Tell us a little about one of your school's health or well-being programs that you are particularly proud of. 
A: Our integrated recreation and wellness model has been so successful that office visits have increased by 117% within the first three years of being created. One of the Center's programs that I am particularly proud of is our Gateway Guides initiative, which provides mental health services to first-year students and military veterans and has been instrumental in helping our students transition to life as a college student. I am also proud of our Fitness Buddies program, which connects students interested in exercise to a peer who will commit to exercising with that student, in or out of the gym. 
Q: How do you advocate for student health and well-being? How do you ensure that student health and well-being are a part of your school's mission? 
A: These are topics that we talk about a lot as a campus. Many of our students are living on their own for the first time. They are often leaving supportive environments where their meals and activities were planned for them, and the absence of that structure can be difficult. That's where our integrated recreation and wellness model comes into action, because we can empower students to take charge of their health and commit to healthy lifestyle choices in a single building. 
Student health and well-being permeate our campus culture and are a key component of our strategic plan. While at the end of the day we're measured by how many students successfully earn a degree, we're also focused on creating a well-rounded student who can be successful in the world, in the workplace and at home. Every faculty and staff member on the campus can make a difference by making sure they create a welcoming environment for every student on the campus, which could start with a smile when they see students walking across the campus.  
Q: Stephanie Hanenberg, your school's executive director of Health and Wellness Services, just finished her term as ACHA's president. What led you to support her involvement, and why do you think ACHA is valuable? 
A: Stephanie has such a rich background in not just health care, but also student-centered health and wellness initiatives. Beyond directly overseeing our Recreation and Wellness Center, Stephanie continues to provide hands-on care as a family nurse practitioner – so she's able to keep her finger on the pulse of our community's well-being in real time. I rely on her deep knowledge and experience to keep our students healthy and safe, and I can only imagine how much Stephanie was able to contribute to her profession as the ACHA president in the last year. She has assembled a great team and was a natural fit for this role. I'm glad she was able to take on this exciting leadership opportunity. 
ACHA magnifies health and wellness concerns that colleges and universities face on an institutional scale by bringing them to the national level. As higher education institutions see unprecedented growth of student health concerns, I value ACHA's commitment to providing advocacy and evidence-based research to the national conversation on student health and wellness. 
Q: Anything else you'd like to share? 
A: I truly believe that the student mental health issue is not only a university issue; it is an issue for K-12 schools to community colleges to universities to broader communities. We have to find a holistic solution together. Otherwise, we are just passing along the problem until it becomes an epidemic for our society. Let's continue to talk, to create healthy communities for all of us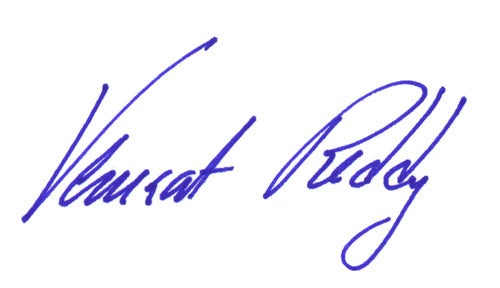 Venkat Reddy
UCCS Chancellor
"Our goal is to not just support the wellness of our students while they are on campus, but to also empower them to learn healthy habits and strategies that will last them a lifetime."

— Chancellor Venkat Reddy
[ BACK TO STATEMENTS & MEDIA ]