Sunday, May 28, 2017
Inaugural Statement
I am honored to be selected to serve you as the seventh fulltime chancellor of the University of Colorado Colorado Springs. To follow Chancellor Emerita Pam Shockley-Zalabak, who led UCCS through unprecedented growth preparing us for the future, connecting us with the community, and creating state of the art facilities for teaching and research, is a tremendous privilege.
I will strive hard to execute the confidence University of Colorado President Bruce Benson placed in me. I look forward to working with him, my fellow University of Colorado chancellors, and the Board of Regents to continue moving this great university forward.
As a 25-year member of the UCCS faculty, I witness what a remarkable and strong institution we are and what commitment we have to our students, faculty, staff and community members. I am fully committed to our access mission, knowing that we begin with the individual and, in the process, change families and communities forever.
We will continue to accomplish great things to become the best regional comprehensive research university in the nation, one that is outcome-oriented, dynamic and agile. Academic excellence is the center of our success, and with that, we will continue to pursue a culture of respect, safety, and compassion.
I look forward to creating a shared vision with all who teach, research, learn, administer, work on the campus and who work in our community. I ask that you join me in this journey of excellence. Thank you for the confidence you have placed in me.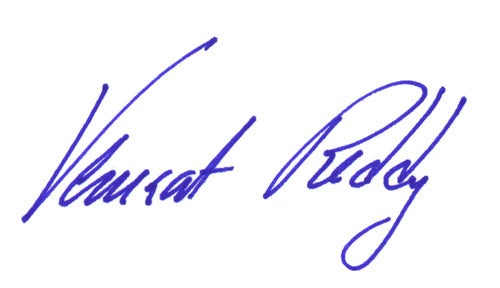 Venkat Reddy
UCCS Chancellor
"I am fully committed to our access mission, knowing that we begin with the individual and, in the process, change families and communities forever."

— Chancellor Venkat Reddy
[ BACK TO STATEMENTS & MEDIA ]