Thursday, February 13, 2020
"We did it together, and we could not have done it without you. Now, let's work together and create a brighter future for our campus and the communities we serve. "

— Chancellor Venkat Reddy
Dear members of the UCCS community,
I have some very exciting news to share: after 18 months of collaboration, dedication and hard work from our faculty, staff, students, alumni and community, the CU Board of Regents have approved our UCCS 2020-2030 Strategic Plan!

From the start, we knew we wanted this to be "our" plan that reflects our vision for the future of UCCS. After a year and a half of focus groups, Town Halls, informal conversations, community forums and working groups, we should be proud that we have created a plan with a place for all of us to work towards our core mission. This is a great opportunity for us to take advantage of.

All faculty and staff will receive printed copies of "Success 2030," the published version of the 2030 UCCS Strategic Plan, later this semester.

In the meantime, I invite you to dive deeply into the strategic plan website. Because our plan is dynamic, not static, the strategic plan website is the best place to follow our achievements as we progress towards our goals throughout the 2020-2030 timeframe.

Finally, we will celebrate our hard work at a launch event in March! Keep an eye on your email for an invitation to celebrate this new chapter in our shared story.

I am grateful for the insight, leadership and hard work that each one of you has dedicated to the strategic planning process. We did it together, and it could not have been done without you. Now, let's work together and create a brighter future for our campus and the communities we serve. 
Thank you.
Respectfully,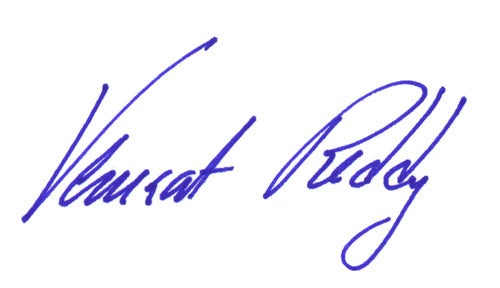 Venkat Reddy
UCCS Chancellor
[ BACK TO STATEMENTS & MEDIA ]