Standing Together Against Xenophobia
Wednesday, March 25, 2020
"In times of uncertainty and fear, it is easy for people to react with prejudice and intolerance. We will not react in this way. We will continue to respond to this pandemic in a way that lifts up our entire community."

— Chancellor Venkat Reddy
Dear members of the UCCS community,
As we adapt to a different way of living and working, strengthening our focus on diversity and inclusion matters now more than ever.
Taking the spread of COVID-19 seriously brings up a number of topics related to equity, diversity and inclusion. From making sure our faculty, staff and students have access to the resources they need to learn and work, to socially distancing ourselves in order to keep vulnerable populations safe, our response to this pandemic can only be as effective as it is inclusive.
I urge you to remember that the human toll of this virus extends beyond those who have contracted it. For example, fear of the novel coronavirus has fueled racism, discrimination and acts of bias against Chinese nationals, Chinese Americans and people of Asian heritage – both here in Colorado and worldwide.
Inclusive diversity is at the heart of our values as a university. These incidents are a powerful reminder that our efforts to build a safe, respectful, diverse and inclusive culture at UCCS are among our most important work.
There are actions every member of our UCCS community can take to help stop stigma and discrimination related to COVID-19.
Read factual information about COVID-19 so that you can correct misconceptions about the virus.
Speak out against negative behaviors. Counter negative statements on social media about groups of people – such as individuals of Asian descent and those who have recently traveled to affected areas – with factual information.
Treat members of your community with care and empathy. This is especially true if they are affected by bias and discrimination surrounding the virus or if they are facing financial concerns. Ask how you can support them during this stressful time.
In times of uncertainty and fear, it is easy for people to react with prejudice and intolerance. We will not react in this way. We will continue to counter misinformation and bias with compassion and education. We will continue to respond to this pandemic in a way that lifts up our entire community.
I am so proud of our Mountain Lion family and our efforts to practice the values of our university in our daily lives. Thank you for all you do to create an environment where we can all feel supported and empowered to learn, live, teach and work.
Let us continue to respond with compassion and inclusiveness during these challenging times. We are all in this together, and we will stand by each other.
Respectfully,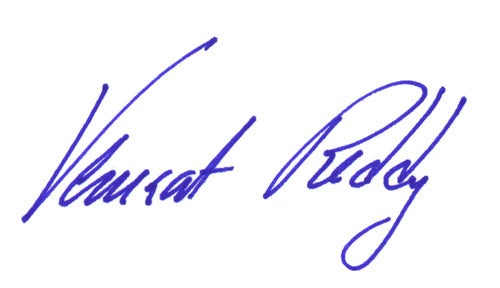 Venkat Reddy
UCCS Chancellor
[ BACK TO STATEMENTS & MEDIA ]