Vice Chancellor for Diversity, Equity and Inclusion search begins
Wednesday, July 7, 2021
Dear members of the UCCS community,
I am pleased to let you know that the search for our next chief diversity officer has commenced. 
First, the position has been enhanced to Vice Chancellor for Diversity, Equity and Inclusion. This title reflects not just our shift from the EDI to DEI acronym, but also the critical importance of diversity, equity and inclusion for our campus. Last November, I personally committed myself to this work. One of the ways in which I am doing so is by elevating UCCS' new chief diversity officer to a Cabinet-level position. In this way and others, we aim to weave DEI efforts into our highest goals and decisions as a campus. 
Next, I have appointed a 12-member search committee to assist in the search for the new Vice Chancellor of DEI. The committee is charged with reviewing candidates and recommending finalists. 
Lynn Vidler, dean of the College of Letters, Arts & Sciences, will chair the committee, which is made up of faculty, staff, students, alumni and community members.  
Lynn Vidler, Dean of the College of Letters, Arts & Sciences 

Carlos García, Vice Chancellor of Student Affairs 

Stephany Rose Spaulding, Interim Associate Vice Chancellor for Diversity, Equity and Inclusion 

Josh Dunn, Professor and Chair of the Department of Political Science and Director of the Center for the Study of Government and the Individual  

Heather Albanesi, Associate Professor and Interim Director of the Women's and Ethnic Studies program 

Mary Hanson, Instructor of Teaching and Learning 

Sang-Yoon Chang, Assistant Professor of Computer Science 

Amanda Allee, Dean of Students 

Jesse Perez, Interim Director of the Excel Languages Center 

Miles Jones, Senator of Multicultural Affairs for the Student Government Association 

Danielle Summerville, Community Diversity and Outreach Programs Manager for the City of Colorado Springs 

Claire Ami, Business Services Professional for the Office of Diversity, Equity and Inclusion and the Excel Centers.  
Witt Keiffer is assisting with this national search, which will also receive support from Claire Ami in the DEI Office and Nate Byford in the Department of Human Resources. 
The committee's charge meeting will take place in late July. The first round of interviews is scheduled to take place in late September, with finalist interviews anticipated to take place in mid-October. Your active participation in the search process is critical in identifying our next DEI leader.  
Finally, I would like to express my deep gratitude for Stephany Rose Spaulding, who will continue to serve as Interim Associate Vice Chancellor for Diversity, Equity and Inclusion during this time. 
Respectfully,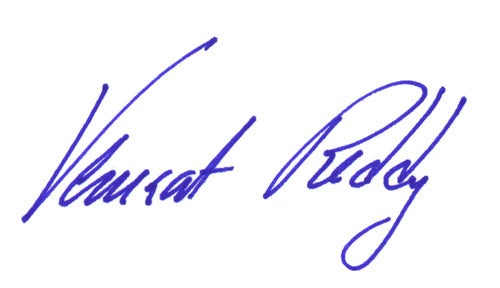 Venkat Reddy
UCCS Chancellor
[ BACK TO STATEMENTS & MEDIA ]